Strategy is about making choices between a number of feasible options to have the best chance at "winning", and innovation is just one of the means to achieve your strategic goals.
Without a good one, it's actually quite difficult to achieve long-term success and orient your business for speed in order to secure competitive advantage.
What's interesting is that according to statistics, 96% of executives have defined innovation as a strategic priority. However, the lack of clear innovation strategy is a fundamental problem especially for established companies when optimization of existing business becomes a priority.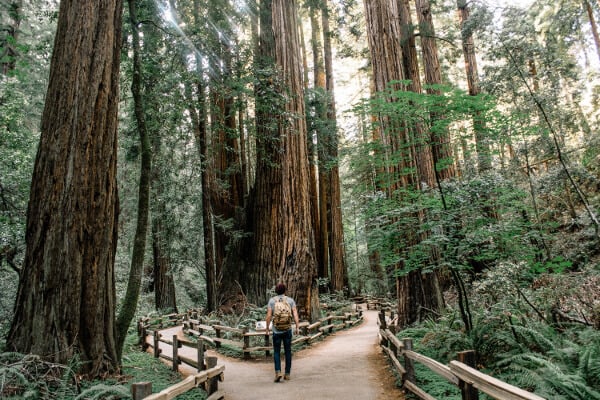 While developing an innovation strategy isn't necessarily difficult in itself, aligning it with your overall business goals and ways of working is what takes most of the time and effort.
This time, we've decided to try to make sense of the broad topic by introducing five steps for developing your own innovation strategy. In addition, we'll introduce a few tools that can be used when mapping your strategic goals in order to make the best choices for long-term success.
What is Innovation Strategy?
Innovation is about creating new value people are willing to use and pay for, whereas strategy is the plan for harnessing for example marketing, operations, finance and R&D to support achieving the competitive goal.
To clarify, innovation strategy isn't about innovation tactics, such as setting up an idea challenge, but more about mapping organization's mission, vision and value proposition for defined customer markets. It sets boundaries to your innovation performance expectations by simplifying and structuring your innovation work to achieve the best possible outcome.
Innovation strategy can be described as an explicit roadmap for desired future.
Before moving forward, it's important to mention that your innovation goals shouldn't be separated from your overall business objectives as having a unified vision and common goals for innovation will help fight the silo effect and increase your operational efficiency.
If you think about marketing, for example, you wouldn't want to separate your marketing strategy from your overall business objectives but rather make sure your marketing strategy and initiatives help contributing to your overall business plan and vision.
The same goes for innovation. There's no point of innovating just for the sake of it, as it has to contribute to your bigger plan. So, before starting to develop an innovation strategy, make sure you're aware of how innovation helps you to achieve your goals.

The Strategy Choice Cascade
Building innovation into your strategy development process starts with making a deliberate choice of focusing on the best possible way to win as well as justifying the reasons behind that choice.
Often, the best approach to this is to make a set of choices you're more capable of putting into practice compared to other players in your field.
One relatively solid framework for making those strategic choices is The Strategy Choice Cascade. The cascade is introduced in a strategy book called Playing to Win, by A.G. Lafley, the former CEO of P&G and Roger L. Martin, Dean of the University of Toronto's Rotman School of Management.
Needless to say that these two gentlemen have a lot of experience on business and innovation strategy consulting.
The purpose of the strategy choice cascade is to turn strategy from a complicated, messy and often deeply confusing and divisive chore, to a systematic and simple exercise.
The cascade consists of five steps that can help develop and implement sustainable strategy at any organization: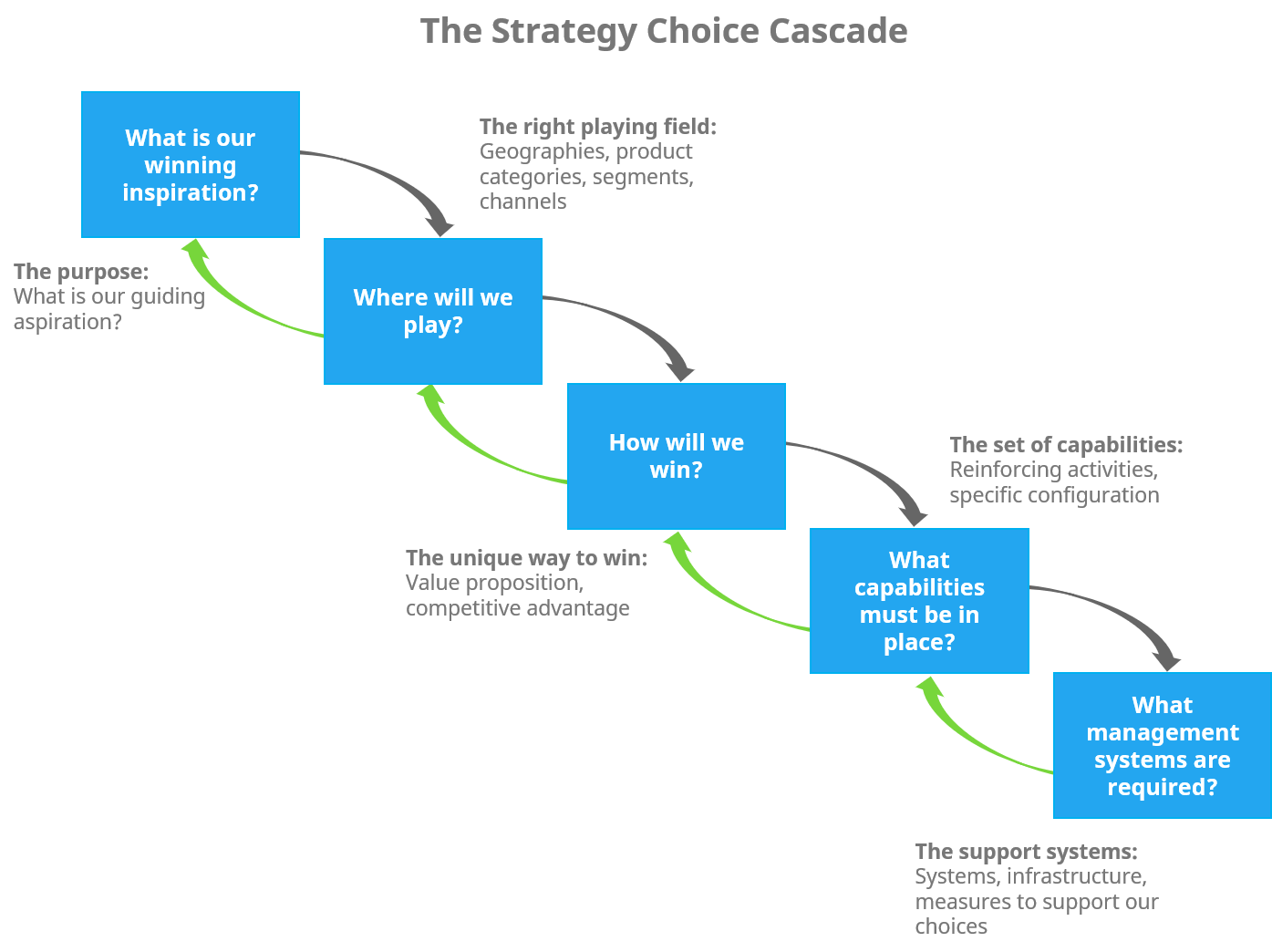 Next, we'll look into each of these steps separately from the perspective of innovation.